Skip to Content
Travel Information
We are Open, Welcome Back to the Beach
Tranquility Beach Resort has been awarded a Safe Environment Certificate as Anguilla welcomes back international travelers and introduces new entry pre-approval, testing and initial stay-in-place and vacation 'bubble' guidelines that ensure you have an amazing vacation from day one, including safe access to your favorite restaurants and Anguilla activities. We invite you to relax, play and explore, while we take care of you.
Learn about the new protocols and how to get pre-approved for entry to Anguilla below.
What to Expect Before & After You Arrive
In June, Anguilla was categorized by the World Health Organization as having "no cases" of COVID-19 and continues to have a classification of "No Travel Health Notice: Very Low Risk for COVID-19" from the Centers for Disease Control.
All travelers must be pre-approved for entry online, including providing a negative test result obtained three to five days prior to arrival and proof of health insurance that covers COVID-related treatment. Once approved for entry you will pre-pay government fees that cover testing and vary by length of stay.
After taking a PCR test when you arrive in Anguilla, you will travel via approved taxi to Tranquility Beach. Guests who test negative for the virus will enter a vacation bubble for 10 days (14 days if the virus prevalence in your originating country is over 0.2%). While in the bubble, you can enjoy your condominium and private hot tub, an array of onsite activities, our attentive contact-free service and the beautiful beach in front of our resort. You can also dine out at Straw Hat, Blanchards and Blanchards Beach Shack on Meads Bay Beach, as well as Ember, Mangos and restaurants at Cap Juluca, Four Seasons and CuisinArt Golf Resort. Our concierge can provide schedules of which/when restaurants are serving bubble guests. While in the bubble, guests can also golf at CuisinArt Golf Resort and charter a boat to fish, snorkel, dive or have lunch at an offshore cay. Anguilla continues to expand this flexible 'moving bubble' concept, with safe access to more restaurants and excursions being added weekly. Required advance reservations and transport will be arranged by our staff.
After a negative second test, you are cleared to exit the bubble and roam the island freely including renting a car. Most restaurants and bubble activities are also available for cleared guests, but services are provided on different days or by different operators. Guests planning shorter stays may depart Anguilla while still in the bubble.
Getting Pre-Approved for Entry
Everything you need to know is on the government portal and we can guide you through the process. We recommend that you review the government requirements and fees before you reserve, then book your stay on our website before applying for pre-approval for entry. Protocols continue to evolve and may be different when you stay. Trip insurance is always recommended. Sint. Maarten and other Anguilla gateways may have different entry and exit requirements.
Read on to learn about all of the things you can look forward to enjoying when you arrive.
Relax, Play & Explore
Share a sunset and bottle of wine in your private outdoor hot tub, laze on a beach chair sipping a rum punch, and swim in the turquoise waters of Meads Bay. Dine out at Straw Hat, Blanchards, Blanchards Beach Shack, Cap Juluca, Four Seasons, CuisinArt and other participating restaurants and resorts as part of your 'moving bubble', or have your favorite dishes, groceries and drinks delivered. Work out in the gym, paddleboard, play volleyball, listen to live music, cook s'mores on a bonfire, take an online art or cooking class and more. Hit the course at CuisinArt Golf Resort, then head out to sea on a boat charter to snorkel, dive or feast on fresh lobster on an offshore cay. Once you are cleared to explore the island, our concierge can arrange massage and excursions and you can also beach hop, go to shops and bars, and dine out at other restaurants. (Some items at additional charge.)
See below for the special touches and new complimentary services waiting for you.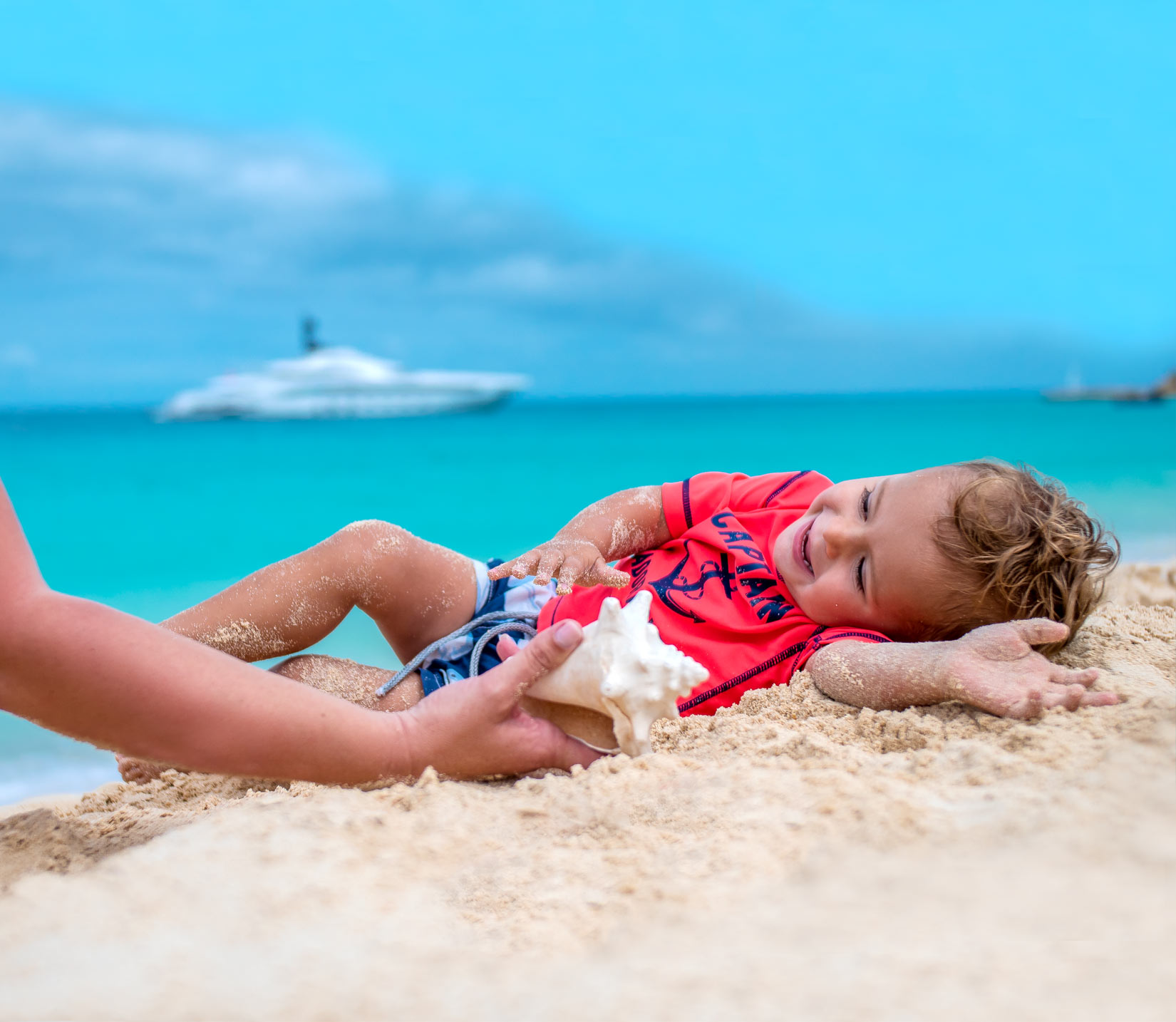 Our Extra Touches
Enjoy iced drinks and towels at arrival, a complimentary bottle of champagne or wine each week, fresh French pastries every morning, twice weekly grocery provisioning (guest pays cost of goods), complimentary soft drinks and water and daily drink vouchers on the beach, discounted watersport rentals and scheduled live music and entertainment.
Plus meals from Tasty's, Picante, Blanchards and your other favorite restaurants can be delivered on request (additional charge).
Read on to learn how we are keeping everything clean and safe for you.
Keeping Everyone Healthy
Our staff has completed certification training, follows extensive government sanitation and food service protocols, wears PPE and will deliver contact-free assistance to ensure you have an amazing stay. We provide complimentary disposable masks and gloves, as well as hand sanitizer and sanitizing stations. Please bring your own mask to wear at entry to Anguilla and when traveling to the resort. Face coverings must be worn during periodic health screenings, by staff and when guests within the bubble are unable to social distance from others, but are not typically required across the island for those who have been cleared to explore.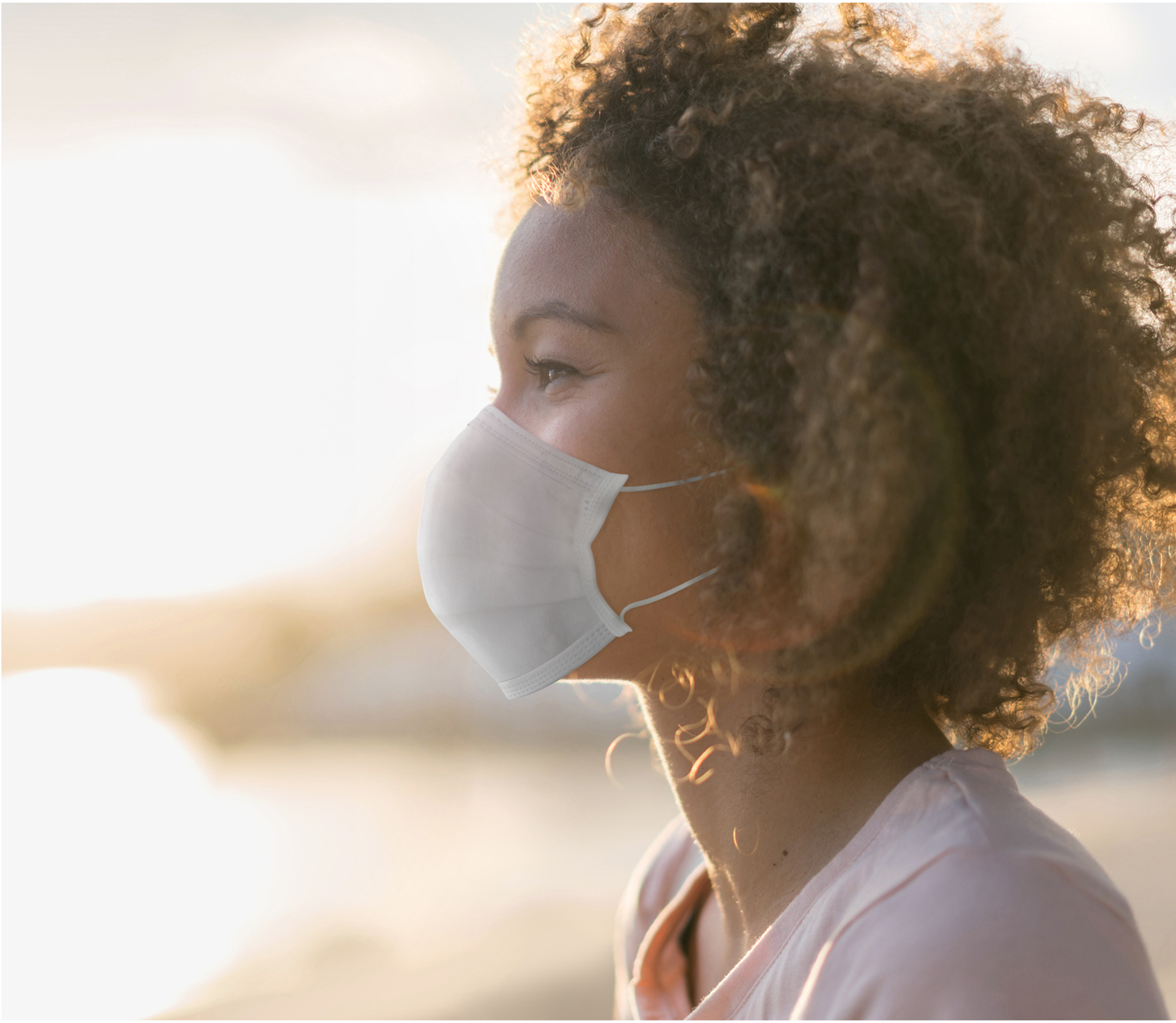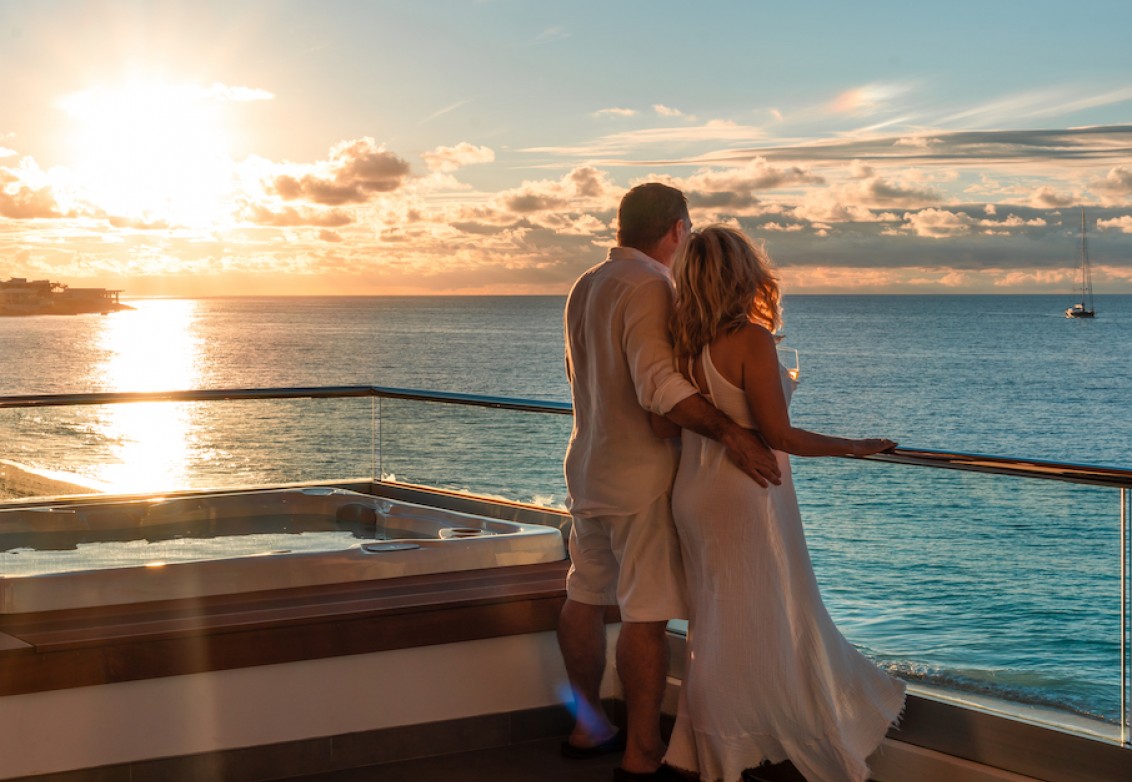 Special Offers
Staying a month or longer? Contact us about additional discounts for longer stays.