Skip to Content
Anguilla Beach Lovers
May 29, 2017
Issue #107, May 29, 2017
Tomorrow is the day. The day Anguilla turns 50. The big 5-0. May 30, 2017 marks the date Anguilla celebrates its 50 years of independence from St. Kitts. "Anguilla Day," this year's grand 50th Anniversary is most exciting of all. Join me in cheering a big "Congratulations" to beautiful Anguilla!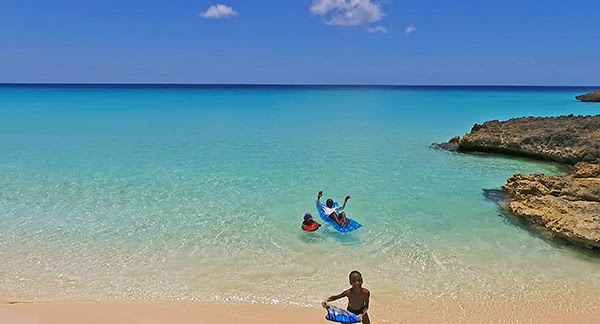 If you are on-island this week be sure to join in the fun with these two big festivities...
May 30 - Anguilla Day Parade in The Valley
May 31 - Anguilla Day 'Round The Island Boat Race departing from Sandy Ground
Happy Anguilla Day, Anguilla! We love you! And on that note, here's a little dose of Anguilla's many shades of blue from Meads Bay...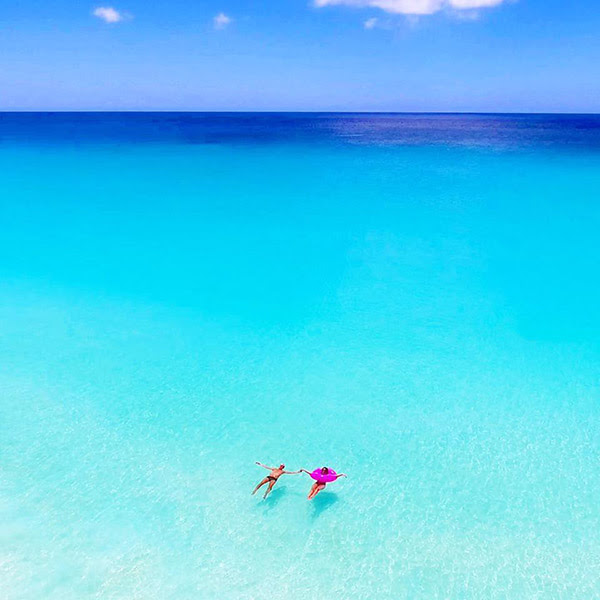 And Rendezvous Bay at CuisinArt. Both beaches dazzled the eye this past month, sparkling a million different blue hues...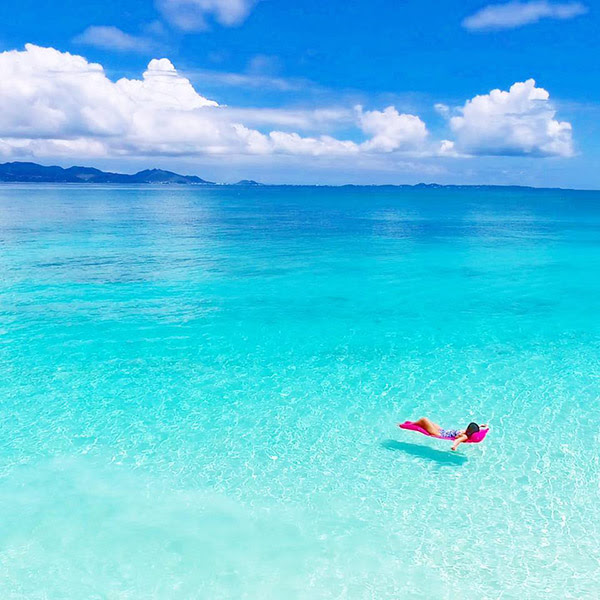 For a daily dose of Anguilla blue, click here and follow me on Instagram! What's new in Anguilla?
---
Tune Into Anguilla Beaches LIVE
If you follow Anguilla Beaches' Facebook page, you may have noticed our NEW Facebook LIVE videos, showcasing Anguilla's beaches in real time. (You can view the two most recent beach videos that were recorded live here...)
We are ready to take things a level higher with a new functionality on our drone... broadcasting LIVE from the sky. Thanks to YouTube and DJI's drones, folks are now able to broadcast live from their drones.
Soon, we will be able to bring Anguilla's beaches from a bird's eye point of view right to your phone, tablet or living room TV. You will be able to tune in live from Anguilla's sky and join in the discussion, commenting suggestions on where you would like the drone to fly next.
If you would like to see Anguilla Beaches LIVE From The Sky, please subscribe to Anguilla Beaches on YouTube. YouTube requires 1,000 subscribers minimum before they enable these types of mobile broadcasts.
Once we hit the 1,000 mark on YouTube we will take to the sky LIVE!
To help us get to 1,000, and to make sure you never miss an Anguilla Beaches Live From The Sky video, please subscribe to Anguilla Beaches on YouTube by clicking here - and then clicking the red "subscribe" button in the top right of the page.
Thank you so much for your support & look forward to seeing you in the sky :-)
---
Chef Eddy Dhenin Proves Why You Should Eat Dessert First at Four Seasons Anguilla
Google "Eddy Dhenin" and rave reviews populate the search results. He is gushed over for his works of art that have elevated "dessert" to "main dish" status of importance at Four Seasons restaurants across the globe.
Joining the Anguilla team from Four Seasons Bali, he began his career with Four Seasons 13 years ago. Originally from France, he studied at the highly acclaimed Lycée Michel Servet before he attained another degree, the Culinary Art Master Degree in D.C.
His professional career began in France's top Michelin-starred restaurants. The detail-focused training and experience put him on track to begin his life-long journey with the Four Seasons family. Chef Eddy has worked in Four Seasons Dublin, Costa Rica, Mexico and, most recently, Bali. In Chef Eddy's kitchen, cuisine meets fine art.

Photo: Chef Eddy
Today in Anguilla, Chef Eddy has been creating "desserts" that are works of art. Each creation different from the next in texture, use of color and ingredients, these dishes are breathtaking.
Originally, his creations were only available on-request for special celebrations at Four Seasons. That all changed a few weeks ago when Four Seasons Anguilla unveiled their first Chef Eddy classic available in-restaurant at Bamboo Bar & Grill...
The Sweet Johnny Cake Pizza

"A twist on a favorite Caribbean bread and a Chef Eddy creation available in-restaurant?" I thought in wonder. We were on our way!
The full report on Chef Eddy's "must try" Johnny cake pizza pie here.
Four Seasons' Bamboo Bar & Grill is an Anguilla Card Partner. Save 10% when you use your Anguilla Card at Bamboo Bar & Grill.
---
Meet Anguilla's National Culinary Team
A tiny island rich in flavor, Anguilla boasts some of the finest cuisine in all of the Caribbean. This culture of excellent eating is attributed to the island's many talented, home-grown chefs.
The excellence of our chefs can be tasted at many of the island's fine restaurants and seen at one contest, the contest to end all contests... the prestigious Taste of the Caribbean culinary competition held annually in Miami.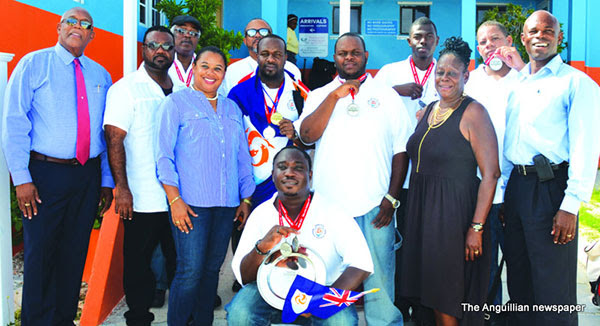 Photo: The Anguillian
Every year, islands come ready, armed with excellent chefs who have trained all year to compete for gold and the prestigious titles.
Anguilla is no stranger to the competition. Our national team has attended repeatedly. They have an impressive track record of bringing home the grandest GOLD medals many years in a row.
After winning silver in 2016, the team collectively agreed to raise the bar. A new team has been assembled and rigorous training has begun. Their sights are set on one medal, gold. Meet your 2017/2018 Anguilla team...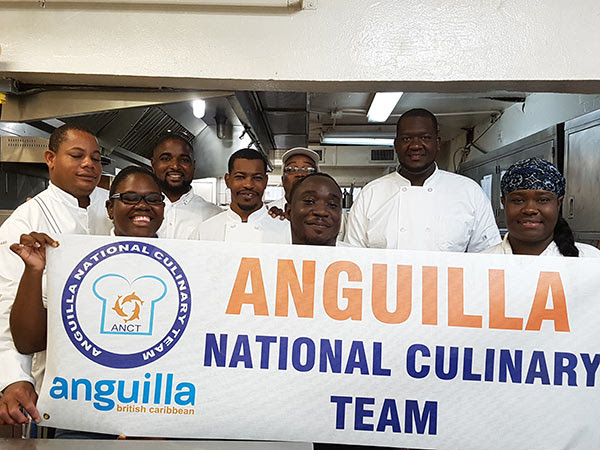 Taking the best from across Anguilla, including villas, hotels and restaurants, the team is stronger than ever. Full steam ahead, "2017 is all about honing the skills it takes to be at the top. This means getting used to the competition's stage, timing, sharing kitchens with competing islands, and above all, developing focus," Team Manager, Chef Dean Samuels explained.
The team will be attending the 2017 competition on June 2nd not to compete, but to learn. The emphasis this year is on developing the skills and mindset it takes to bring home the gold next year.
To get them to the gold, Anguilla's National Culinary Team has been holding a variety of fundraisers for their training in Anguilla and travel to Miami. The most recent? A $2,000 Value Raffle Prize, which includes... Two Nights at Frangipani in an Ocean View Room

Photo: Frangipani
Private Dinner For 4 by Anguilla National Culinary Team Member, Chef Sweets at Luxurious Ani Villas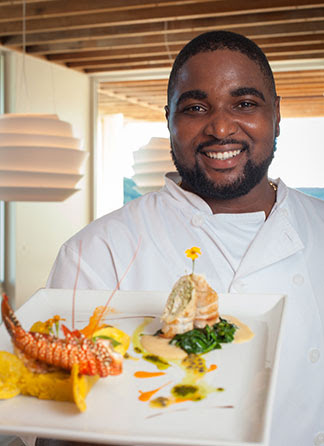 Photo: Ani Villas
An excellent prize for a terrific cause, the Anguilla Culinary Team is only printing 100 tickets at $60 USD per ticket.
Last Date to Purchase: June 29th, 2017
Draw Date: June 30th, 2017
To win the luxurious prize and support Anguilla's National Culinary Team, call Anguilla's Hotel & Tourism Association at: 1-264-476-2944
Meet each chef on the team & read full contest details here.
---
da'Vida Opening Hours Update & Shuttle Service
Tuesday, May 30th & Wednesday, May 31st, 2017 - Both the Bayside & main restaurant will be closed for Anguilla Day!


Thursday, June 1st, 2017 - Both the Bayside and main restaurant will reopen.
There is no better way to wind down the day than with a Crocus Bay sunset at the elegant da'Vida restaurant. And!... for guests on-island, dinner shuttle service is provided to and from your hotel. For reservations, call 264-498-5433
---
Carimar Beach Club is Going Green!
Anguilla's best-value hotel right on Meads Bay installed 99 solar panels this past month. The new panels will produce part of Carimar's electricity, while also working to reduce greenhouse gas emissions. Way to go, Carimar!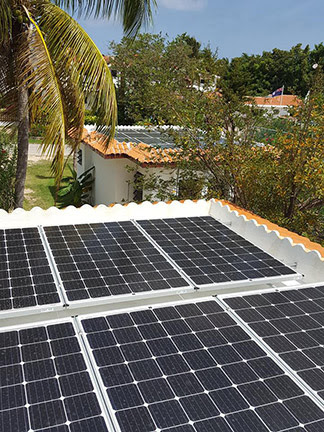 Photo: Carimar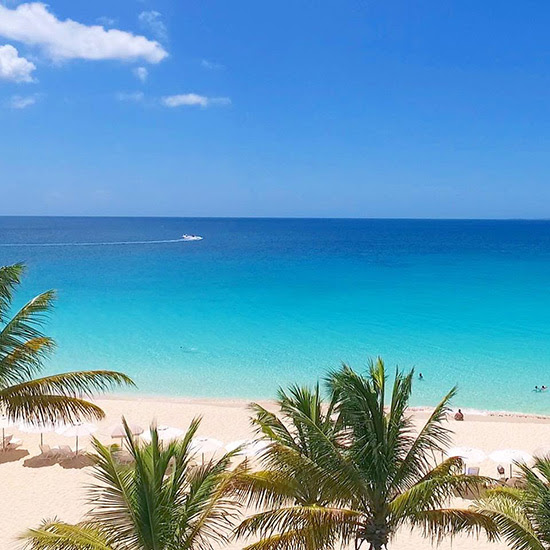 Beloved Carimar Beach Club just keeps getting better and better!
---
Barrel Stay Closes
It is with a heavy heart that I announce that the lovely Barrel Stay restaurant has closed its doors. Owners Jill & Graham are moving home to their island in the North Sea, where they will be opening a restaurant one day soon. It feels like just yesterday that we were meeting Jill & Graham for the very first time. Where do the years go?


Jill & Graham, you will be missed here in Anguilla! Sending you much love & wishing you all the very best at home. We look forward to seeing you again on your island home :-)
---
Three Days in Anguilla - Departures Magazine
Exciting news this month as the pace-setting luxury lifestyle magazine, Departures is all about Anguilla this May & June!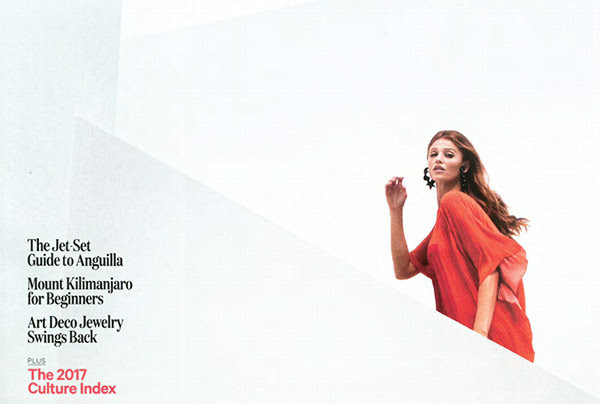 CuisinArt Golf Resort & Spa and The Reef graced its cover and inner pages...
... as George Wayne shares his "must-do's" on a three day trip to Anguilla.
---
A Pure Azure Island Tour with Calypso Charters
To spend a day on Anguilla's sheer blue waters is to experience the best of Anguilla. On an island known for the color and clarity of its seas, a boat trip is the "cherry on top" to any Anguilla vacation. It is the most beautiful way to immerse yourself in Anguilla blue.
With friends on-island from Brazil, we saddled up for a pure azure tour with one of Anguilla's top excursion companies, Calypso Charters.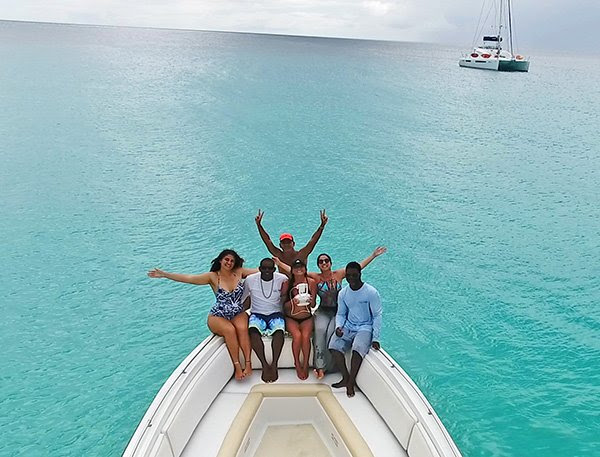 With stops at... The Arch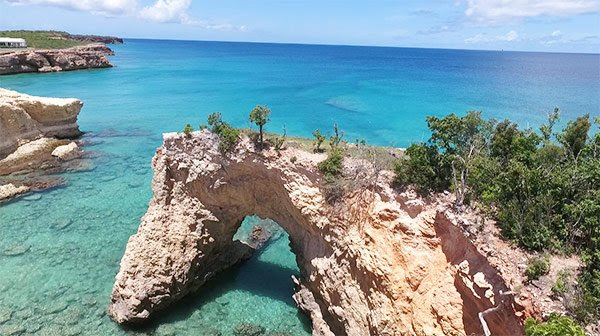 Sandy Island

Little Bay

Bird's Eye View of Little Bay: For our latest drone video, click here.

Meads Bay
With smooth tunes (bring your iPhone to play your favorites) and ice cold beers and potent rum punches at the ready, Captain Tony and First Mate Mervin made it a trip to remember! It was a day of nothin' but fun under the sun :-)
Details on each stop (The Arch, Sandy Island, Little Bay, Prickly Pear, Meads) and Calypso Charters' boats and captains, here.
---
For The Love of Anguilla
There is something to Anguilla's blue hues, the genuine warmth of its people, the laidback vibe that makes you feel truly free... from visit #1, you are hooked.
I so remember those early vacation days in Anguilla, when the "number of days left" were flying by too fast. As Steven Seligman of Anguilla's BeachCourt Villa puts it...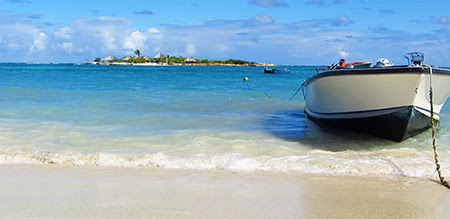 "There is, alas, a difference between "vacationing" and "living" somewhere: "living"—at least in Anguilla—is as good as it gets.
When you are "vacationing," you must dole-out your most precious commodity….time. "Where are we going for lunch, where are we going for dinner….do we have time to snorkel before that"? When you "live" on Anguilla, you are truly "alive": you have time to spend, to get beyond Anguilla being a "place" and to have it be your "home."
"Home" is joining a civic organization or a church, volunteering at a school or with a youth sports team….participating, knowledgeably, in a political discussion or just "liming," watching the sun go down over Island Harbour as the fishing boats return with their abundant catches.
I thought that I knew Anguilla well, but when we starting "living" here, I realized that—as much as I thought I loved Anguilla—I discovered it anew and loved it all the more."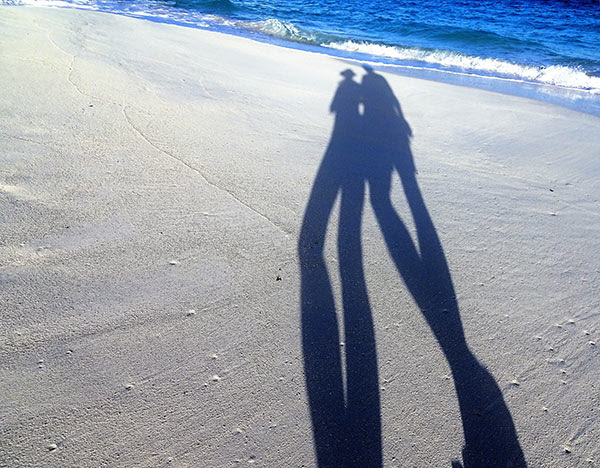 Melinda Goddard (photo above) shares that love for Anguilla and her journey in her brand new book One Way Ticket.
"Anguilla seems to be the only place on earth where you can sincerely live the mantra that "friends become our chosen family" every day. It is an egalitarian society of confident, engaged, and sophisticated people, no matter one's work or formal education (though most everyone is well traveled and holds a degree).
Truth still matters here, and mutual respect is fundamental - along with courteous greetings and acknowledgement of one another, even if not yet acquainted. I hope you will hear these strong, welcoming voices when reading "One Way Ticket: From America to Anguilla" about the winding path we took to building our villa and a new life.
Indeed, there is something very special about this place. Yes, it is beautiful, has sensuous beaches, spas, and endless culinary delights, but the people of Anguilla have made it our home.

That feeling of "home" is felt through and through, also echoed by home owner Loren Pearson.
"We are so thankful for the special "family" ties we have developed here. This is a caring, friendly island. It didn't take us long to decide we wanted a home here. As life long "beach people", Anguilla beaches are the best in the world.
The island is clean and safe but perhaps the strongest tie is the opportunity to interact within a thriving, passionate, active community. Besides being welcome at the many community activities and events, there is the open invitation to share our time, talents and knowledge.
For these few reasons and many more, when we are home on Anguilla we feel "here is the perfect place to be".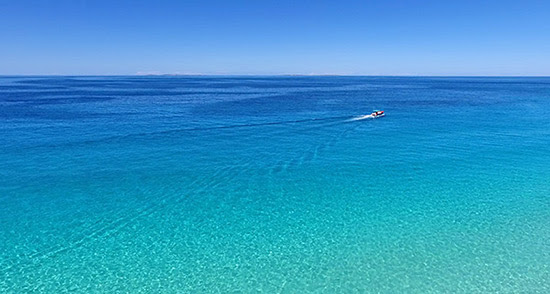 A most special place to call home, if you are thinking of moving to Anguilla, Tranquility Beach on Meads Bay is an excellent option.
It is the latest residential development by internationally recognized Property Developer and Architectural Designer, Ian "Sugar George" Edwards and a man with over 30 years in finance and real estate, Neil Freeman of Aries Capital.
Turn-key, the development's first phase, Signature Suites, includes 18 one and two bedroom luxury residences set in three modern beach villas. Residences come complete with all of the amenities of an upscale boutique resort as well as property and rental management.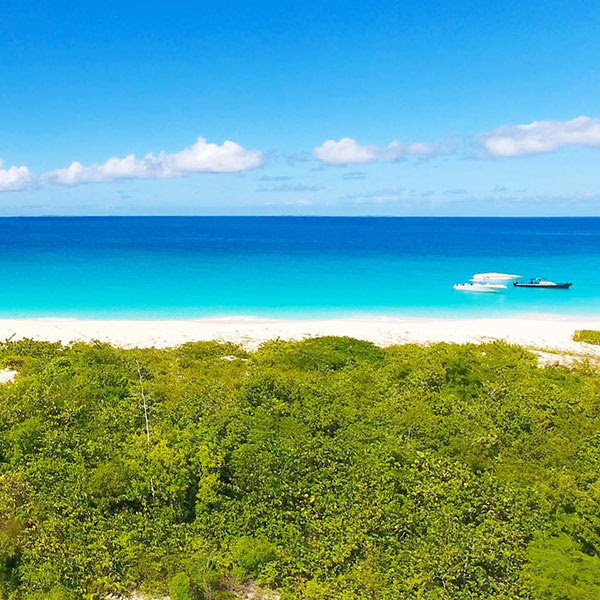 For more on Tranquility Beach click here. For more on living in Anguilla, click here.
---
Experience Scilly Cay For Free With Tequila Sunrise Villa's Spring Special
This spring, Tequila Sunrise Villa is celebrating beautiful Scilly Cay!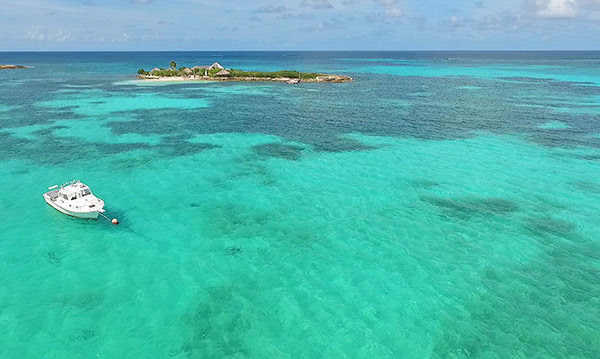 For all new bookings made direct from now - Dec. 15 2017, experience a day of excellent BBQ eats and fun under the sun at idyllic Scilly Cay - for FREE.
One of Anguilla's top offshore cays, it is a high value special!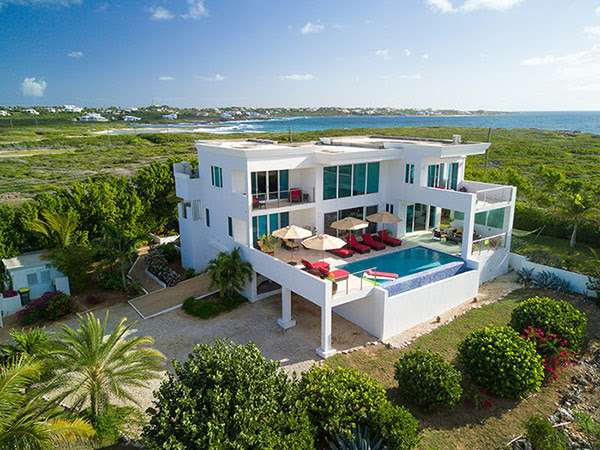 A
heavenly way to spend a day in Anguilla, Tequila Sunrise Villa's specials always WOW.
More on Tequila Sunrise Villa & their Scilly Cay special here.
---
Save 50% on Your Car Rental with Little Butterfly's Special
A one bedroom luxury villa set in Little Harbour, Little Butterfly offers all of the comforts of "home" in a tropical setting and at an affordable price.

From now until Nov. 1, 2017, save 50% on your car rental with Little Butterfly's special offer celebrating Anguilla's 50th Anniversary! Details below. More on Little Butterfly here.
---
Coming Up This Summer
The Anguilla Open: Jun. 23 - Jun. 25
Take a world-class golf course with a Caribbean backdrop, add a chance at a national title and what do you get? The Open... Anguilla-style! CuisinArt is offering terrific play & stay Anguilla Open specials! Details here.

Ninja Warrior Contest - Jun. 24

Due to a personal emergency, the Ninja Warrior contest 2017 has been POSTPONED to Saturday, 24th of June 2017. Both single and relay competition will take place on that day! Your host will be Omari Gumbs and DJ Jeanie will be spinning the tables! Details, including A+ prizes here.

Rendezvous Folk & Blues Festival: Jul. 7-9th
If you are in Anguilla this July, you are in for a treat! Three days of all things BLUE, Anguilla's first annual Folks & Blues Festival will be held at The Dune, CuisinArt and even a bonfire at Garvey's Sunshine Shack. If you love the blues, you will love this festival. Details here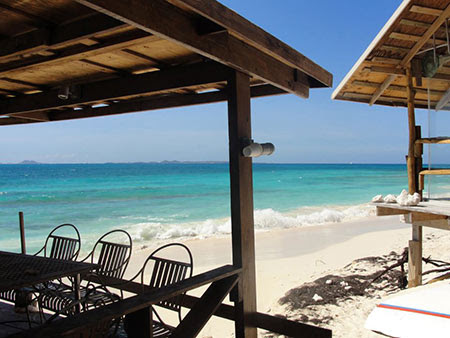 Welches Fest: Jun. 5th
Occurring every Whit Monday, Welches Festival brings you a delicious and jolly slice of old Anguilla. If you love Anguilla for its people, its culture, and its traditional food... if you appreciate a little warmth, the sounds of a scratch and string band, and like being amidst people for all ages... don't miss Welches Fest. More info here.
---
Staying Longer in Anguilla...
Earlier this spring, Airbnb's partnership with Anguilla was officially announced.
With close to 300 listings, it has become a terrific resource for finding rooms, apartments and private houses for rent at an affordable price. It lists many gems that generally aren't listed anywhere else, like Kamilah Suite.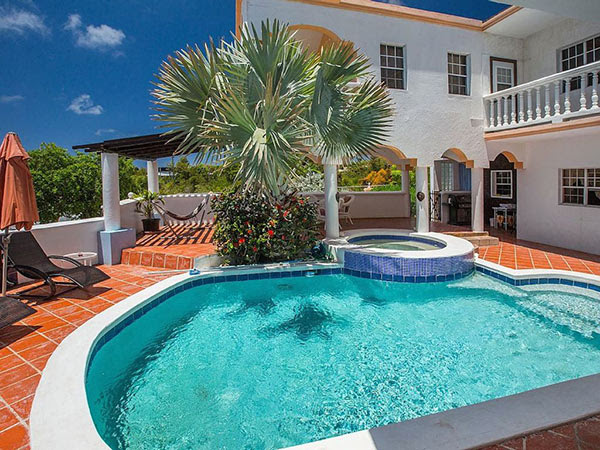 Photo: Kamilah Suite
With good research and a bit of legwork, you can really find a perfect fit if you are planning a longer stay and seeking to "live Anguilla-style," with all of the comforts of a local home.
(*TIP: If you are looking for "a room to rent" there is no beating the charming Lloyd's B&B at $100/night! They are not listed on Airbnb.)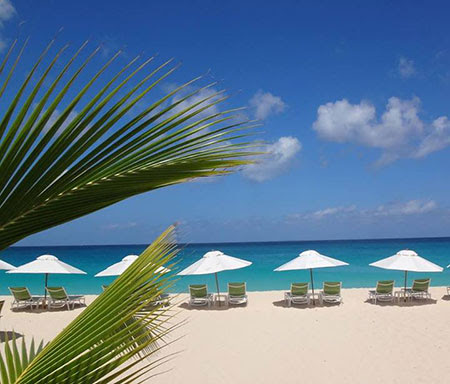 That's all for now. Here's wishing you a blissful start to summer in June!